*The following report contains alternative-facts that may or may not have any connection to true facts. Reader discretion is advised.*
It has harmed many, it has killed many and it will still affect many. Cancer remains the least understood of all diseases. That is until today. Students at McMaster University have been running multiple tests regarding the cure to cancer. Using EEG as well as constant monitoring of cancerous cells, it has been found that one very particular set of visual stimuli may be the cure to end it all.
Subjects exposed to several hours of this stimulus have been known to show reduced proliferation of cancer cells. Data also shows that usage of this miracle treatment has halted the metastasizing of malignant tumours.
Biggus Dongus, once exposed to this treatment, had her cervical tumour shrink by 10cm. Here we have consumer review on the treatment:
"This treatment is incredibly effective. Not only is the regimen a physical joy to follow but it also sorted out the issues with my lower half. The doctors said that it's all about the ions! I would recommend this to my 4 year old son which is also going through the same problem"
Even now researchers are shocked at the amazing results and seek the widespread implementation of this treatment in order to end cancer once and for all.
What is you ask?
The solution is hentai.
As a cancer patient on a daily dose of hentai, I can confidently say that the tumour causing my erectile dysfunction has been eliminated. As a researcher that has had the chance to experience my own cure first hand, I can, with utmost accuracy, detail the methods of curing cancer under my treatment.
First off, there is a certain amount of hentai you must watch daily. I take about 3 hentai every morning and 6 more before I sleep. It is recommended that you take your doses while in the nude so that ions can flow into your body easily.
However, the requirement per person varies greatly as some required only about ½ hentai to be treated.
Dr. Pituzzi says that some patients must perform rituals in order for success.
As stated earlier, one of them is to take the treatment while in the nude because ions.
Other rituals include having ones hand grasp a hotdog fresh from oven as it acts as a salt bridge for ion flow into the body. (Pituzzi, 2017)
One thing I do is to slip myself into a tub filled with Purell before taking the treatment so that my skin is free of any pollutants. This raises ion flow.
What is Hentai exactly however? It is simple, Hentai is the genre of television that involves high-intensity sword fighting. My favorite hentai treatment is watching King Arthur slip his Excalibur tip into her Avalon.
Though not my style, there are other sub variations of hentai known to confer even more benefits. Research shows that only the most decrepit, the most disgusting and the most abhorrent hentai possesses extra benefits.
The finest specimens would be:
Seinfeld

Cory in the house


iCarly


Everybody hates Chris


The Office, etc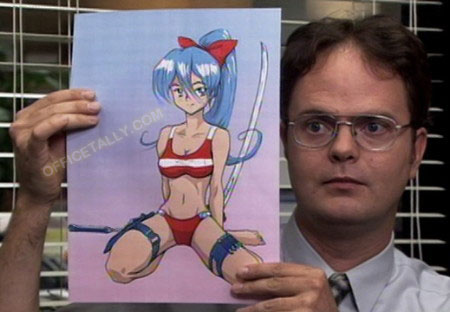 Further research is required to show its benefits in the long term but personally, I can say that watching hentai every second of my life has improved my living conditions. I advocate for hentai and I am a big fan of it.
Works Cited
Pituzzi, A., Hyunh, W., Ag, K. Neuroactivation and cytotoxicology of unintelligent Chinese cartoons on multiple human cancer cell types in vivo: a randomized, placebo-controlled, quadruple blind study into sexualized ionic exchange as a means of cancer treatment. JournalCancerSexLifeSwords. 2017; 203(9): 665-672.